This site uses cookies. By continuing to use this site, you are agreeing to our use of cookies.

Learn More.
Brigand's Haven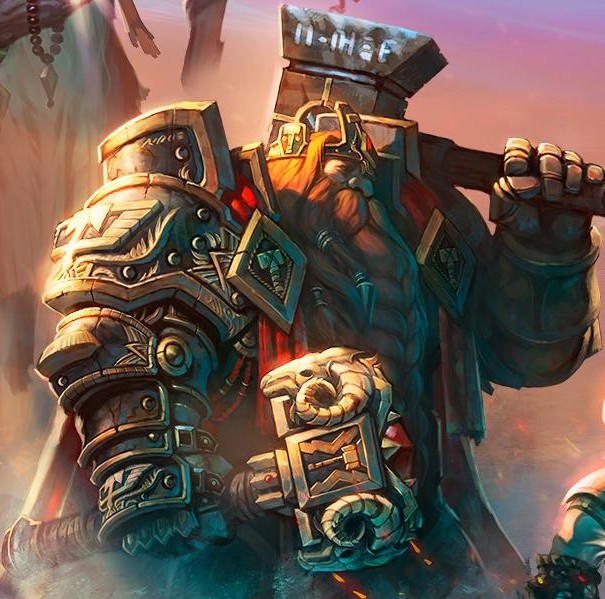 The King has arrived. All bow to the High Thane of Ironforge:
​
Magni Bronzebeard is the High Thane of Ironforge, the King of Khaz Modan and the leader of the entire dwarven race (save for the scheming Dark Irons). His wisdom and insight allowed the Bronzebeards and the Wildhammers to flourish as a nation and create a powerful kingdom to the south of Lordaeron. He later on sacrificed himself in order to attune himself to Azeroth herself and become her spokesman as well as the first dwarf to reverse the curse of flesh and become an Earthen.
In LTA Magni is a mix of support and buffs with a disgustingly powerful ultimate. This is going to change and Magni will focus entirely on tanking up, soaking damage and being disruptive. He will no longer buff allies but he'll become harder to kill. He also lost his innate ability,...
Medieval Zombie Invasion is a map created by ShinyPants and Forsaken as terrainer. It's a zombie defense map:​
The Undead is causing damage and destruction across the human land. With their allies, together they'll cause mass destruction.
The humans, desperately, join their troops to fight the evil as fast and intelligent as possible to prevent further undead advancement.​
Every faction has its strength and weaknesses (for example, green is focused on ranged units, blue in casters...). All the players must work together, and sometimes make some sacrifices to win the game. The undead must be smart, don't just spam zombies and attacking the humans straight on; Create new tactics to break throught their defeses. Every building/unit destroyed by the undead spawns a new zombie (exeception is human HQ which spawns abomination when destroyed). Also, be careful, 10 min left from the end, all the undeads...
In my eternal quest to improve myself and not get bored
I am trying my hand at creating some BTN and DISBTN for warrcaft 3.
Use if you want.
Lei Shen the thunder king:
​
I'm a big fan of LTA, and I am happy to be joining a group of like minded individuals. I've always dreamed of playing with friends and abusing public players who do not have access to teammates and teamspeak. I hope we can play together soon, and that you can help me git gud!