This site uses cookies. By continuing to use this site, you are agreeing to our use of cookies.

Learn More.
Brigand's Haven
Recent Threads

Hi everyone.
I've recently joined the clan.
I am from Algeria and I have already used up 22 years of my life, going through the 5th year in the university. (I'm curious about how many of you will google Algeria)
I am currently helping Marshmalo with LTA.
You will not see me a lot in WC3 as I only play about 10 hours a month, and they are usually spent on LTA. (it was more than that, but I've been quite busy with studies and other things this year)
I can help the mapmakers of the clan if anything about triggers is needed.

Well, I guess that's all x)
I usually play this maps with clan Hotj but if anyone is interested to play then feel free to sign up and we could organise a BotR match.
Both maps are 5v5 autospawn based, heros don't revive, and they are incredibly skillbased maps and are rlly fun to play. Feel free to post and say you will be up for the game and we will decide the spots and the map at TS or at Botr channel. I dont have any specific day in mind so we will just figure it out while we decide all the other things.
Hey guys,
I want you to know that I will stop play W3 for a time
Because of : I got a lot of works, and I started to play another game

I will maybe come back play W3 once or twice in the week end, but I'm sure at all about that

Cordially

Onyx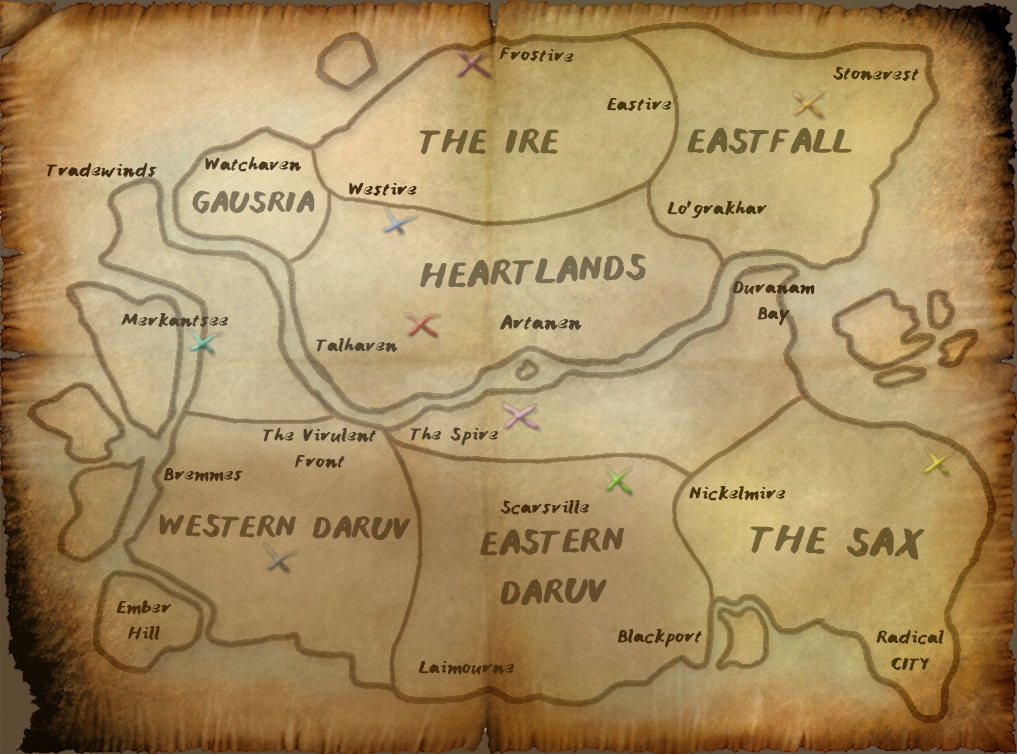 THE LORE OF ARTANIA​
TABLE OF CONTENT:
- PROVINCES OF ARTANIA
- RACES
- FACTIONS
- CHARACTERS
- CITIES AND LOCATIONS
- CULTURE
- HISTORICAL EVENTS
- MISCELLANEOUS
PROVINCES OF ARTANIA
- Artania is a continent of the Known World. The continent is divided into seven provinces: The Heartlands, Gausria, Eastern Daruv, Western Daruv, The Ire, The Sax and Eastfall. There are five civilized races in Artania: humans, orcs, goblins, irefolk and bjorfolk.

- The Heartlands is the central region of Artania, consisting of many variations in terrain and climate, from rolling grassplains to rocky hills. Although the Heartlands is the biggest region of Artania and the link between most other provinces, the population here consists mostly of...
So yeah, I'm travelling to Faroe Islands today about 15:00 CET, to visit family. I will not be able to use the forum a whole lot.
Have a nice week.