This site uses cookies. By continuing to use this site, you are agreeing to our use of cookies.

Learn More.
Brigand's Haven
Hey guys,
I want you to know that I will stop play W3 for a time
Because of : I got a lot of works, and I started to play another game

I will maybe come back play W3 once or twice in the week end, but I'm sure at all about that

Cordially

Onyx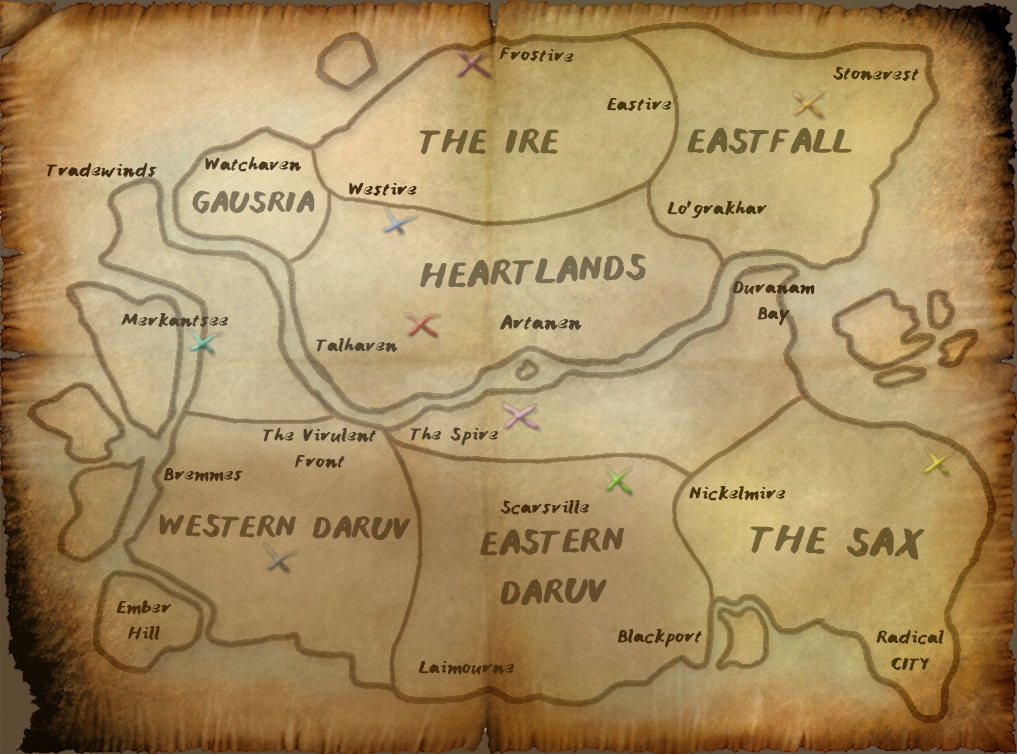 THE LORE OF ARTANIA​
TABLE OF CONTENT:
- PROVINCES OF ARTANIA
- RACES
- FACTIONS
- CHARACTERS
- CITIES AND LOCATIONS
- CULTURE
- HISTORICAL EVENTS
- MISCELLANEOUS
PROVINCES OF ARTANIA
- Artania is a continent of the Known World. The continent is divided into seven provinces: The Heartlands, Gausria, Eastern Daruv, Western Daruv, The Ire, The Sax and Eastfall. There are five civilized races in Artania: humans, orcs, goblins, irefolk and bjorfolk.

- The Heartlands is the central region of Artania, consisting of many variations in terrain and climate, from rolling grassplains to rocky hills. Although the Heartlands is the biggest region of Artania and the link between most other provinces, the population here consists mostly of...
So yeah, I'm travelling to Faroe Islands today about 15:00 CET, to visit family. I will not be able to use the forum a whole lot.
Have a nice week.
Post some Fan Fiction of anything here.

It has finally become time to elect the new

Member of the Month

!

Rules! 1. You may NOT vote for the last Member of the Month
2. You should elaborate why you are giving this vote
3. You may vote only once
4. You may NOT vote for yourself
5. You must be a Brigand in order to vote
These are the general rules, Let the voting BEGIN!

Current Votes:
Vidovit: 5
Mbites: 5
lunelune123: 2 Mazzel: 1
Loonybinjin: 1

hexaotl: 1